Dear Marketer:
The death of direct mail has been greatly exaggerated.
With telemarketers cut off by "do not call lists" … spam filters and inbox clutter lowering your email open and click-through rates … and less competition in the consumer's mail box (from 2008 to 2012, the average number of direct mail packages received in U.S. households per week declined almost 36%) ...
… countless marketers are rediscovering the incredible power of direct mail – including sales letters, postcards, magalogs, envelope packages, and many other formats – to generate barrels of leads, sales, orders, and customers like nothing else out there!
Today American companies spend $47 billion a year on direct mail, sending out approximately 80 billion pieces of direct mail annually.
According to the Direct Marketing Association, the average return for direct mail is over $12 in revenue for every $1 invested, based on lifetime customer value, not initial orders. That is a 1,200% ROI.
So direct mail still works today – like gangbusters. And I should know: My name is Bob Bly, and I have been writing winning direct mail promotions for some of the nation's biggest direct marketers … as well as some of the smallest … for 35 years.
I have a proven track record of increasing my clients' direct mail response rates by 25% … 50% … and in some cases even 100% to 200% or more.
For example, a sales letter I wrote for IBM to generate leads for Web services pulled 6 times the response of the previous mailing.
A direct mail package I created to sell a course on local area network management for Weka Publishing doubled the response rate of the control.
My "Your Physicians Desk Reference is out of date" mailer for Medical Economics outpulled a control that had been unbeaten for years threefold.
And a mailing campaign I wrote for U.S. West's disaster recovery services generated a 56% response from C-level executives -- and an immediate $5.6 million in revenues.
Perhaps this is why advertising legend David Ogilvy once said that "after reading [Bob Bly], I am a born-again fundamentalist."
I've written direct mail to sell everything from a $39 bottle of vitamins to a $30 million corporate jet … from a $39 magazine subscription to a mainframe computer – selling products and services to folks ranging from farmers and oil workers to scientists, doctors, and engineers.
And now, in The Direct Mail Marketing Handbook, I want to share with you what I know about writing direct mail copy that sells. If you will let me.
Million dollar copywriter shows you how to get the cash register ringing like mad!
In my ebook The Direct Mail Marketing Handbook, I share with you the "best of the best" of my arsenal of proven direct mail techniques:
Including:
9 reasons why direct mail has always been a go-to strategy for smart direct marketers. Page 3.
10 key advantages of direct mail over general advertising. Page 4.
60 ways direct mail can boost your business. Page 12.
50 questions to ask and answer before you write your direct mail copy. Page 17.
28 techniques for adding punch and power to your direct mail copy. Page 20.
Do question headlines work? Surprising answer on page 23.
The thing 41% of your prospects dislike about direct mail that doesn't convince them to buy. Page 25.
Why it's a good idea to target increasingly narrow and vertical markets. Page 26.
The 10 most common direct mail mistakes, and how to avoid them. Page 95.
Where in your letter do you place the call to action – beginning, middle, or end? Page 31.
How to flatter the prospect into buying from you. Page 32.
8 ways to make it easy for customers to respond to your mailing. Page 34.
The 2 most powerful words in the lexicon of direct mail marketing. Page 35.
Using content marketing as a direct mail tactic. Page 36.
Best copywriting style for direct mail letters. Page 38.
7 rules for reviewing direct mail copy. Page 39.
A timetable for producing your direct mail package. Page 42.
14 factors affecting the cost of your direct mail campaign. Page 43.
How to personalize your direct mail promotion. Page 47.
Designing direct mail envelopes that get opened and boost response. Page 48.
How to create an effective reply element for your DM package. Page 50.
15 tips for designing the sales letter. Page 52.
How to produce a direct mail brochure. Page 53.
A checklist for proper direct mail package design. Page 55.
Producing the direct mail package. Page 59.
What works best – a live stamp, postage meter, or indicia? Third class vs. first class? Page 60.
What you need to know about business reply mail? Page 62.
Tips for choosing consumer and business mailing lists. Page 65.
Renting a list for a small (less than 5,000 pieces) mail campaign. Page 67.
This is the best mailing list in the world. Don't neglect to mail to it. Page 68.
How to keep customer records. Page 70.
How to rent outside mailing lists. Page 72.
The 10 types of mailing lists and when to use each. Page 76.
14 tips for profitable mailing list use and selection. Page 82.
The importance of testing in direct mail marketing. Page 84.
A simple way to track your DM results. Page 85.
How many pieces must you mail to get a statistically valid test result? Page 88.
How to forecast mass mailing results after a small test. Page 90.
17 variables to test in direct mail. Which 3 are the most important? Page 91.
10 essential rules of direct mail testing. Page 93.
And more….
Special Bonus Audio—yours FREE!
When you order The Direct Mail Marketing Handbook, we'll also send you a link to a FREE audio recording of a 1-hour teleseminar I did with Craig Simpson.
Craig is one of the top DM consultants working today. He has managed thousands of marketing campaigns that have grossed hundreds of millions of dollars in revenue for his clients.
In this idea-packed 60 minute session, you will learn:
** Which marketing legends of long ago are still relevant and crucial to your current promotions -- and which of their strategies are still worthwhile.
** 3 ways to hook your prospects and pull them into your message.
** How to authentically connect with your reader and use David Ogilvy's classic "Big Idea" to make sure they respond.
** The nitty gritty psychology behind what gets prospects to listen, reply, and buy.
** Classic techniques for killer ad copy from some of the world's most sought after copywriters of all time, like Gary Halbert, Robert Collier, and Robert Collier.
** Gene Schwartz's unbeatable workflow technique to avoid writers' block and other creative breakdown.
** How you can directly apply all of this knowledge to making your promotions immediately more effective.
To claim your FREE downloadable audio seminar on direct mail, click here now:
"Thanks for your Direct Marketing Handbook. I learned lots of valuable lessons not discussed in other copywriting circles."
--John Kidd
The $5,000-a-letter DM expert you can "hire" for only $29
So what is all that really worth to you?
Well, clients routinely pay me anywhere from $2,500 to $7,500 – and sometimes much more than that – to write a single sales letter for them.
But it won't cost you $7,500 … or $2,500 … or even $250 to learn my most powerful direct mail copywriting secrets – copywriting techniques you can use to boost your response rates in mailer after mailer.
That's because the list price of The Direct Mail Marketing Handbook is only $59.
But order today and you can get it for just $29 … nearly half off the cover price. That's less than I charge for just 5 minutes of my time.
Our 100% iron-clad guarantee of satisfaction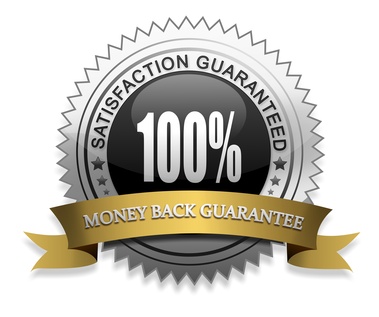 Plus, your satisfaction is fully guaranteed. If not 100% delighted, simply let me know within 90 days.
I'll refund your $29 in full without question or quibble. And you can keep the ebook free – my way of saying "thanks" for giving my material a try. That way, you risk nothing.
To order The Direct Mail Marketing Handbook on a risk-free trial basis, just click below now:
Sincerely,



Bob Bly
P.S. Order The Direct Mail Marketing Handbook today, and you get a 2 FREE Bonus Reports:
FREE Bonus Report #1, 10 Steps to Planning and Executing a Winning Direct Mail Promotion (list price: $15).
In this new special report, you'll master a proven, battle-tested process for producing winning direct mail campaigns that generate more responses, leads, orders, and sales while crushing your controls, including:
10 steps to creating a breakthrough direct mail package. Page 2.
The CAST system for determining the right medium for your next marketing campaign. Page 4.
11 marketing performance metrics you should measure. Page 5.
What products sell best through direct mail marketing? Page 7.
How to set measureable goals and performance metrics for DM campaigns. Page 9.
Targeting tips: aiming your DM package squarely at prospects who are the most likely to buy. Page 11.
Selecting the right mailing lists for your direct mail campaign. Page 13.
Finding the right format, tone, and style for your DM promotion. Page 13.
Picking the right sales appeals to use in your copy. Page 14.
Identifying supporting or secondary sales points. Page 16.
Understanding the difference between features and benefits. Page 17.
How to create irresistible direct mail offers. Page 18.
79 different winning offers to choose from for your direct mail promotions. Page 21.
Planning the campaign: schedule, timing, and budget. Page 24.
And so much more….
FREE Bonus Report #2: Using Direct Mail to Generate Sales Leads (list price: $15).
The most common application of direct mail for small businesses is generating sales leads, not mail order selling. In this guide to lead generation, you will discover:
7 proven direct mail tactics for generating more sales leads. Page 6.
How much copy should be in your lead-generating letter – long or short? Page 8.
Creating a budget for your next lead generation campaign. Page 15.
How to write a letter offering a free information kit. Page 10.
What's the best response mechanism for lead generation – mail or phone? Page 9.
How to get prospects to come to your free workshop or seminar. Page 12.
Do three-dimensional and bulky mailing work? Page 14.
17questions to ask before launching your lead generation campaign. Page 16.
And so much more….
Best of all, you can keep these 2 bonus reports FREE even if you request a refund on my Direct Mail Marketing Handbook! That way, you have everything to gain, and nothing to lose.
To order the Handbook … and claim your FREE Bonus Reports … just click below now: